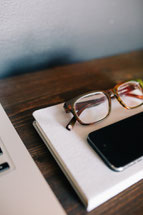 Question: Do I need an internal champion in my TOP Line Account™?
Answer: The short answer is 'Yes'.  An internal champion is the person that gives you a heads up on important company matters that might affect your business. Also known as a sponsor, supporter, or friend, this person is your advocate. 
CULTIVATE THEM
Once identified, keep all channels of communication open on an ongoing basis. Phone, email, dropping by when you're in their area (if appropriate), coffee, and lunch are all good opportunities for information exchanges.
Ask open-ended questions such as:
• How's business?
• What new initiatives are in the works?
• What have you heard about significant changes coming up?
• What's the general opinion of my products or services?
• Can you counsel me on the best way to handle ... 
(could be a problem or opportunity)
• Could you help me with an introduction to ... 
(could be a person or department)
• How do you think I can do a better job with ... 
Be respectful of the relationship. Avoid asking for information that would be inappropriate for your contact to share. Show appreciation for all the help and insight and look for suitable ways to return the favor.
Good luck as you reap the benefits of greater client intelligence, leads and referrals, and the assurance of knowing that you're "in the know" with your most important customers.
The Solution to the Executive Selling Crisis
Jump start your executive selling efforts by giving your sellers the book that is guaranteed to enhance their sales performance.  The TOP Seller Advantage: Powerful Strategies to Build Long-Term Executive Relationships includes proven strategies to ensure sellers develop long lasting executive access.  
The C-suite executive perspectives at the end of each chapter reveal exactly how senior leaders view sales encounters and what would cause them to keep the door open for follow up meetings.  Check it out at http://amzn.to/2hdas8J