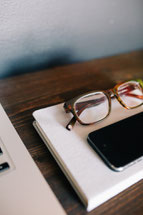 Question:   When sellers avoid the C-Suite, what's the impact? 
Answer:  The implications can be disastrous.  I'll tell you two stories...
Answer: The implications can be disastrous.  I'll tell you two stories, and I see these scenarios play out all the time.
One of my clients had a long-term customer, one of their largest, that they did great work for.  The customer had lots of their products and services, even full-time people who resided at the customer site.  They always believed that if they did a good job, that would be sufficient to retain the business. They also were told by their day-to-day contact that the company culture was such that managers were empowered to make all the decisions.  Over time, a competitor got into one of the divisions.  The competitor was very aggressive and gained the ear of some important senior people.  My client almost lost the account.  They were only able to save it by appealing to a different senior leader who had ownership over their business line.  When they called on this senior leader he asked them, "Why haven't you called on me prior to this? I could have helped."
Second story:  Another client had done a remarkable job of cultivating the relationship with his customer, including a key C-suite executive.  He got a call one day from the executive indicating that his main contact was no longer with the company but they wanted my client to continue with his services. They needed his help now more than ever and he was even asked to expand his contract.  If he hadn't cultivated that key executive relationship over time, he would have been gone along with his day-to-day contact.

Don't avoid the C-suite to guarantee that you will ring the bell more frequently with TOP Line Account™  victories!